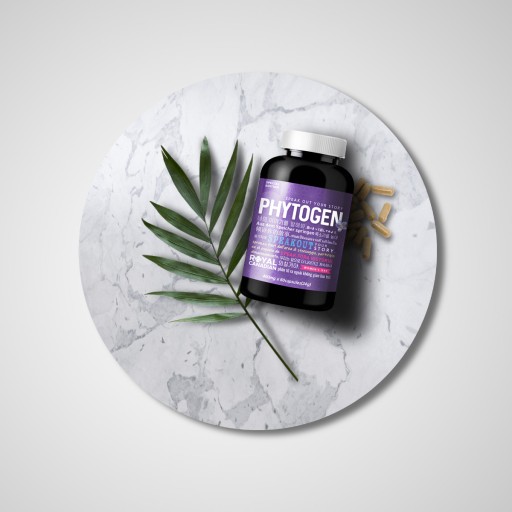 As people around the globe celebrated International Women's Day last weekend, Renu Bio Health Limited took the opportunity to introduce a limited-edition all-natural women's health supplement, Phytogen - with all profits this month (March) going to Plan International Canada to support its efforts to advance equality for girls.
Since 2001, Renu Bio Health Limited has specialized in research and development of all-natural supplements and formulas, including an extensive line of items specifically for women. Its popular and award-winning estrogen hormone balancer called Royal Canadian Phytogen was adapted to create the limited-edition Phytogen formula. Renu's global team of scientists and academics performs extensive testing and research to source the finest ingredients to develop effective formulations for its dietary supplements.
​Renu's Phytogen is a unique estrogen hormone balancer that can control symptoms of both PMS and menopause. It is derived from the linen flower grown in Saskatchewan, Canada – which has been said to be the most potent of the 2,800 varieties of the flower, providing phytoestrogens, also known as plant-derived estrogen hormones. Renu's supplement is, likewise, produced, cultivated and manufactured in Canada.
The product is purported to ease hormone imbalance-related menstrual symptoms, PMS, acne breakouts, cramping, irregular discharge, rapid changes in mood, hot flashes, hair loss, insomnia and vaginal dryness and discomfort.
"Many young women between 20 and 30 suffer from estrogen imbalance symptoms, resulting in PMS, skin and hair problems, and uterine issues. Findings in our recent study of 100 young women taking Phytogen, resulted in 90 of those participants reporting their premenstrual discomfort and period pain were alleviated after one month using the natural supplement," explained Dr. Daniel Kim, Research and Development Director, Renu Bio Health. "We thought it was only fitting that during a month when women are being celebrated that we do our part to enhance their quality of life with our products while doing something for the greater good at the same time."
Dr. Kim explained that part of the reason that the company chose to donate to Plan International was because of its focus on ending female genital mutilation and the effects of the barbaric practice which seeks to control women's reproductive rights and sexuality. In Renu's home country of Canada, in fact, there are approximately 80,000 survivors of FGM, according to the 2011 Canadian Census.
​Phytogen is approved and licensed by Health Canada under its Licensed Natural Health Products Database, which endorses natural health products found to be safe, effective and of high quality as relates to their recommended conditions of use.
Phytogen is available at renubiohealth.com, along with the company's other all-natural supplements for women and men. For more information about Bio Health Limited, go to renubiohealth.com/about-us.
For media inquiries, contact ​So Eun Ahn, Creative Director, 778-840-6934 or soeun@renubiohealth.com.